"Julian and Dominique have received accolades and recognition from multiple, established awards programs over the past several years. They are America's premiere musical duo. The 2022 Nashville Music Awards list of recipients is made so much better with the addition of these two". 
Sincerely, 

 
Al Bowman  President of Nashville PRG 
Nashville Public Relations Group 
http://www.nashvillemusicawards.org
East Coast Hall of Fame 2022
Thank you again to the East Coast Hall of Fame Family for nominating Dominique and myself in the "Best Music Makers Catagory Male/Female we are totally honored to be among this elite group of talent. We congratulate all our fellow nominees. 
Kudos to the inductees Bobby Wilson & Doreen Arminio in the Best Music Makers Male & Female... 
Congrats !
 It was an amazing two days! Keeping live music alive! Some pictures......from our adventure!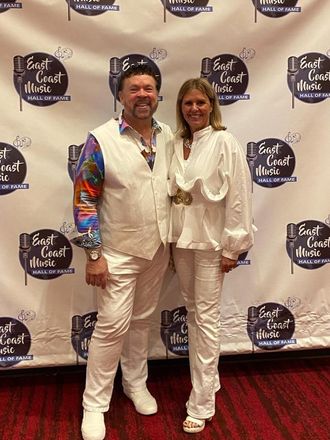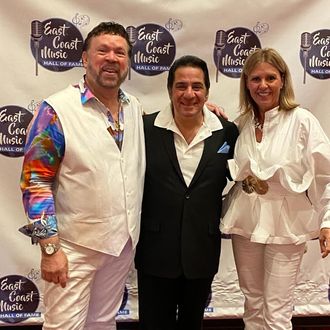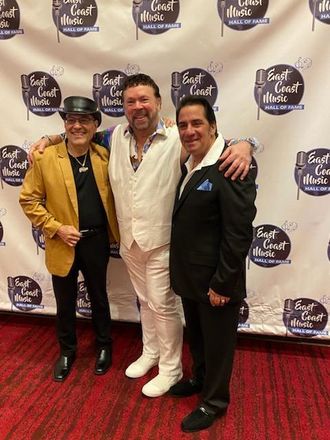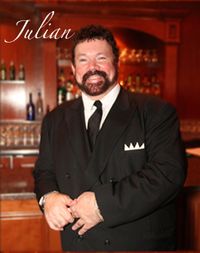 It is during his performances in both local and regional clubs/restaurants that Julian can be heard doing high quality musical impressions of Pavarotti, Elvis, Frank Sinatra, Willie Nelson, Johnny Mathis, Louis Armstrong, Luther Vandross and Barry White. While these are stirring renditions of classic hits and they draw raves from the audience, it is when he does the Coles – both father and daughter – that he brings down the house. People simply cannot believe that this beautiful music is coming from one person. But, Julian's talent does not stop there.
 
Julian wrote and sang on the hit song "Take Me In Your Arms" with Lil Suzy. It sold over 600,000 copies as a single and reached number 48 on the Billboard top 100 Chart. He has also performed with such outstanding artists as Ben E. King, The Stylistics, The Delphonics, Shannon (Let The Music Play – reached double platinum), Ray, Goodman & Brown, and on the hit Christina Aguilera album "Just Be Free".
 
Julian's recent CD, "Voices From My Heart", on GrooveScape Records, has been very well received. It includes such classic hits as Unforgettable, Beautiful In My Eyes, Lady In Red, Summerwind, Time To Say Goodbye and two duets with Ben E. King – Stand By Me and Only You. The album now appears in many jukeboxes around New York City. Julian's hit single – "Can't Go This Way Again" – distributed on TC Records, reached number 46 on the Billboard Dance Chart of "The Top 100".
 
In 2002, Julian was a "New York Idol" finalist on WPLJ's Scott & Todd's Big Show, reaching over 3 million listeners.
 
He has written music for and sang in such movies as Grandview USA, The Survivalist and True Love. His voice can be heard on both radio and TV ads for American Airlines, Pontiac, Ford, Burger King and Foodtown, to name a few.Julian had a feature role (Joe Fortunato:singing cook) in the the movie "Among The Jones".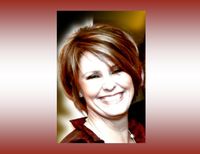 Dominique will certainly delight and touch you with the wide variety of material that she sings. From Celine Dion to Aretha Franklin, Natalie Cole, Natalie Merchant, Sarah Brightman, Lady Gaga, Meghan Trainor and many more, she holds a full repertoire of styles from pop to standards from the 60s to today. She can sing a lyric that will turn a falling tear into a smile and back again!
 
She has found her life in music. From a little girl with a big voice growing up in Quebec City Canada, she has toured and performed in the spotlight with different show bands, playing covers and originals across the Canadian provinces.
 
Since she moved to the US in 1994, she has since worked with a popular Italian American band upstate NY, "The Accents", and in the Tri-State area with several renowned bands performing concerts, weddings, corporate functions etc. She also performed as lead singer with the Dalton Gang's musicians on several occasions.
Displaying versatility in singing in five languages (English, French, Spanish, Italian and Portuguese), she will certainly touch you with her voice and presence on stage in any venue she performs.
 
She has contributed to several commercial recordings back in Canada as a lead and background vocalist. She is traveling around the world as the Voice of "Suzy the Witch", one of Avon's best selling Halloween dolls, and recently was selected and included in the "Be Part of the Show" video montage of Celine Dion's fans, presented in Las Vegas at Caesar's Palace.